Listen to "MIKE KNEHANS – RiseFore Investment Advisors, Ponte Vedra Beach, FL" on Spreaker.
Mike Knehans of the RiseFore Investment Advisors law firm, Ponte Vedra Beach, Florida was the featured guest on the Impact Makers Radio Show talking about investment strategies for retirement.
With a background in the area Wealth Management, Knehans spoke of how being an Investment Advisor ignites his passion for helping people approaching retirement age to overcome the common problems, unknown pitfalls and psychological fears which often prevent them from achieving peace of mind during retirement.
Knehans asserts, "We believe that clients must take into account where they are and where they want to go, as well as all of the unique circumstances that apply to their situation. We help them by customizing and managing portfolios which are designed to optimize the probability of success."
For more information about Mike Knehans visit: http://riseforeinvest.com
To listen to the full show on Impact Makers Radio, visit: http://impactmakersradio.com/mike-knehans
The information shared in this interview is for general information purposes only and does not contain legal or therapeutic advice for any individual case or situation. Listening to or viewing the information on this website or any of its resources does not constitute an attorney-client relationship.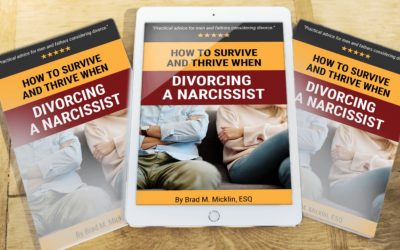 Living with a narcissist can be awful. Divorcing one is a nightmare. They're always right, want everything their way, and leave little room for compromise. How to Survive and Thrive When Divorcing a Narcissist offers…
read more