Listen to "JONATHAN McCORMICK – Enrolled Agent, Hillhurst Tax Group" on Spreaker.
During this "Let's Talk Taxes!" series, Jonathan McCormick of Hillhurst Tax Group, Los Angeles, CA shares IRS and tax debt help.
Considered to be a leading authority in the area of Taxation, McCormick talked about why being an Enrolled Agent drives his passion for helping individuals to overcome the common obstacles, misconceptions and unknown pitfalls that often hold them back from achieving their desired results.
McCormick asserts, "I specialize in the IRS Fresh Start Initiative Program and at this moment in time, have been lucky enough to save my clients nearly $5 million dollars through compromised settlements with the IRS. Many others have seen their liens released or wage garnishments removed and now have peace of mind that their tax problems are in good hands."
To discover more about Jonathan McCormick, at Law visit: http://www.HillhurstTaxGroup.com
To listen to the full show on Impact Makers Radio, visit: http://ImpactMakersRadio.com/Jonathan-McCormick
The information shared in this interview is for general information purposes only. Nothing during this interview should be taken as legal advice for any individual case or situation. This information is not intended to create, and receipt, listening or viewing does not constitute, an attorney-client relationship.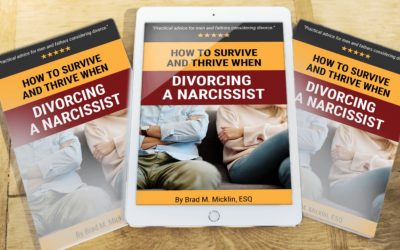 Living with a narcissist can be awful. Divorcing one is a nightmare. They're always right, want everything their way, and leave little room for compromise. How to Survive and Thrive When Divorcing a Narcissist offers…
read more