Listen to "MARY SALISBURY – Certified Divorce Financial Analyst" on Spreaker.
During this interview, Stewart Andrew Alexander speaks to Mary Salisbury, Certified Divorce Financial Analyst, founder of The Right Divorce Solution, LLC in Wilmington, North Carolina.
Mary Salisbury helps singles and couples going through divorce to structure a financial settlement, which ensures a better financial outcome and lessens stress, so their family and finances aren't destroyed by the adversarial system that is the family law court today.
Salisbury says, "Working with an attorney is a choice, not a necessity, and I can help you have a divorce process that takes out the fear and shows you a projection of what your future will look like."
To learn more: http://TheRightDivorceSolution.com
The information shared in this interview is for general information purposes only. Nothing during this interview should be taken as legal advice for any individual case or situation. This information is not intended to create, and receipt, listening or viewing does not constitute, an attorney-client relationship.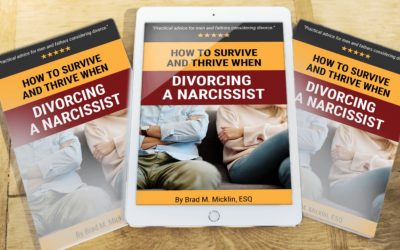 Living with a narcissist can be awful. Divorcing one is a nightmare. They're always right, want everything their way, and leave little room for compromise. How to Survive and Thrive When Divorcing a Narcissist offers…
read more