Listen to "JULIO BRIONES – Personal Crisis Manager" on Spreaker.
During this interview, Personal Crisis Manager, Julio Briones speaks with Stewart Andrew Alexander about how his company, Answerman Specialty Services LLC, helps people to plan and prepare for divorce, so they can focus on what really matters.
AnswerMan Specialty Services, LLC is the premier Personal Crisis Management firm in Northern New Jersey and the foremost authority on what it takes to make it through life's most difficult moments, including divorce.
Julio has studied to become a paralegal, a gang specialist and volunteered at many drug rehab centers as well as with organizations that help abused women.
He has worked for many years in a homecare company helping families figure out how exactly to put into place the right level of care for their aging or developmentally disabled loved one, and while working with that company he ultimately developed and taught a training program to teach others across the country how to do the same.
To learn more, check out Julio Briones's Free, 30 Minute In-Home Consultation at:
http://AnswermanSpecialtyServicesLLC.com
Info@AnswermanSpecialtyServicesLLC.com
Call: 888-447-4921 / 201-898-0914
The information shared in this interview is for general information purposes only. Nothing during this interview should be taken as legal advice for any individual case or situation. This information is not intended to create, and receipt, listening or viewing does not constitute, an attorney-client relationship.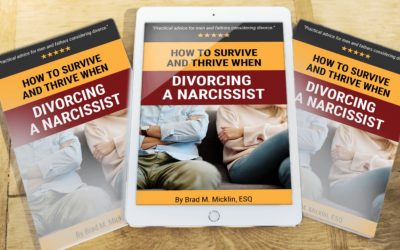 Living with a narcissist can be awful. Divorcing one is a nightmare. They're always right, want everything their way, and leave little room for compromise. How to Survive and Thrive When Divorcing a Narcissist offers…