Listen to "MARK B. BAER – Family Law Mediator" on Spreaker.
In this episode of "Let's Talk Divorce!" Mark B. Baer, Founder of Mark B. Baer, Inc. in Los Angeles, CA talks about how being a Family Law Mediator drives his passion for the appropriateness and effectiveness of perspective, empathy and compassion with regard to divorce and family law matters.
Mark, talking to Radio Talk Show Host, Stewart Andrew Alexander prior to his interview, "I assist people in becoming independent of their spouses or significant others with integrity, by evaluating and facilitating solutions that are respectful to each other and their families.
I accomplish this by providing a thoughtful, creative, and caring environment. Our vision and experience equip people with a new set of skills that strengthen and empower them to better cope with future challenges."
To learn more about Mark B. Baer, visit: http://www.markbaeresq.com
====================
To learn more about Mark B. Baer, visit: http://www.markbaeresq.com
The information shared in this 
interview
 is for general information purposes only. Nothing during this interview should be taken as legal advice for any individual case or situation. This information is not intended to create, and receipt, listening or viewing does not constitute, an attorney-client relationship.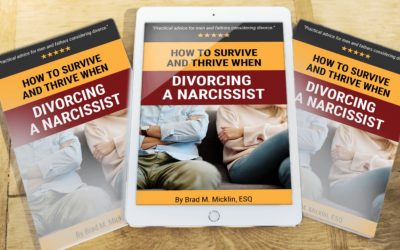 Living with a narcissist can be awful. Divorcing one is a nightmare. They're always right, want everything their way, and leave little room for compromise. How to Survive and Thrive When Divorcing a Narcissist offers…
read more