Listen to "BRIAN A. VICTOR – Family Law Attorney" on Spreaker.
In this episode of "Let's Talk Divorce!" Brian A. Victor, Founder of Law Offices of Brian A. Victor in San Diego Area, talks about how being a Family Law Attorney drives his passion for helping his clients to create well drafted child custody plans.
Brian, talking to Radio Talk Show Host, Stewart Andrew Alexander prior to his interview, "I have more than eleven years of experience from Family Court Services (FCS) where I have mediated the most challenging child custody and visitation matters and crafted more than 4,000 child custody recommendations for Family Court judges.
What sets me apart from other family law attorneys in my ability to prepare clients for their FCS custody mediation session based on my firsthand knowledge of this process."
To learn more about Brian A. Victor, visit: www.BrianVictorLaw.com
The information shared in this 
interview
 is for general information purposes only. Nothing during this interview should be taken as legal advice for any individual case or situation. This information is not intended to create, and receipt, listening or viewing does not constitute, an attorney-client relationship.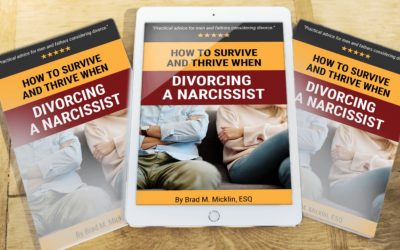 Living with a narcissist can be awful. Divorcing one is a nightmare. They're always right, want everything their way, and leave little room for compromise. How to Survive and Thrive When Divorcing a Narcissist offers…
read more