Kimberly A. Ferguson has more than 18 years of combined experience in the areas of learning and development, education, marketing, and leadership.
In today's interview, Kimberly discusses some of the most common obstacles, misconceptions, unknown pitfalls and fears surrounding leaders of small to mid-sized organizations who want to strengthen their staff's performance, improve retention, and increase revenue.
In addition to being an entrepreneur, career development facilitator, trainer, certified educator, host of StrategicMinds.tv, and a regular contributor for the Trenton365 Radio Show, she also speaks, trains, consults, and provides customized employee leadership development solutions and coaching for countless organizations.
To learn more:
Visit: http://kfergspeaks.com
Web: http://www.StrategicMinds.tv
Facebook: http://facebook.com/kfergspeaks
Twitter: http://twitter.com/kfergspeaks
LinkedIn: http://linkedin.com/in/kfergspeaks
Instagram: http://instagram.com/kfergspeaks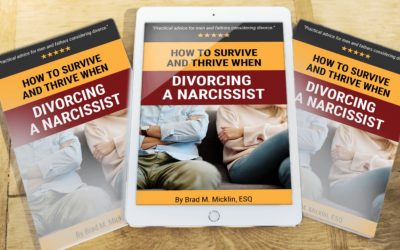 Living with a narcissist can be awful. Divorcing one is a nightmare. They're always right, want everything their way, and leave little room for compromise. How to Survive and Thrive When Divorcing a Narcissist offers…