Listen to "JEFF DAVIS – Discusses Authentic Leadership on Impact Makers Radio" on Spreaker.
Jeff Davis, Professional Speaker, Author and CEO at Jeff Davis International in Rotterdam, South Holland was a featured guest on the Impact Makers Radio Show, "Let's Talk Business!" series where he spoke about issues surrounding the topic of, "Authentic Leadership."
Davis, a highly educated professional in the area of International Keynote Speaking, revealed why being a Professional Speaker fuels his passion for helping C Suite Professionals to gain more clarity around the day to day issues which often prevents them from getting the most engagement and productivity out of their teams.
Davis went on to reveal some of the rarely discussed obstacles, misconceptions and common mistakes that C Suite Professionals need to know when looking become a true industry leader.
In a behind the scenes conversation with Radio Talk Show Host, Stewart Andrew Alexander, Davis explained, "Whenever I speak, I'm never shy away from being fully vulnerable in a way that benefits audience members. I boldly and authentically share some of the most difficult experiences I've had in the workplace in a way that entertains, informs, and inspires."
To learn more about Jeff Davis, visit: https://jeffdspeaks.com or call him at +3164814812.
To hear the full episode on Impact Makers Radio, visit: https://ImpactMakersRadio.com/Jeff-Davis
Would you like to hear similar topics around, "Authentic Leadership?"
Go ahead and tell all your friends…
Please make it a point to subscribe to the show on iTunes…
You'll receive automatic episode updates about all our "Impact Makers Radio episodes!"
And, finally, I always take the time to look over every review we get…
That said, please take a minute to add a genuine review and rating on our iTunes channel…
They really help us out when it comes to ranking the show…
Please leave a review right now: http://ImpactMakersRadio.com/iTunes
Thank you for Tuning in!
The information shared in this interview is for general information purposes only and does not contain legal or therapeutic advice for any individual case or situation. Listening to or viewing the information on this website or any of its resources does not constitute an attorney-client relationship.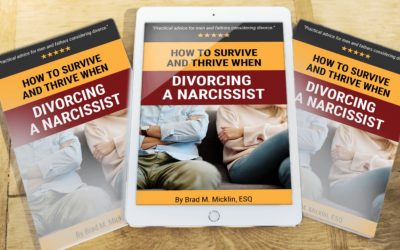 Living with a narcissist can be awful. Divorcing one is a nightmare. They're always right, want everything their way, and leave little room for compromise. How to Survive and Thrive When Divorcing a Narcissist offers…
read more