Listen to "ATTORNEY KEVIN GLEASON – Florida Bankruptcy Group" on Spreaker.
Welcome to another "Let's Talk Bankruptcy!" conversation. On this segment of the show, Stewart Andrew Alexander, speaks with Bankruptcy Attorney, Kevin Gleason, Manager of the Florida Bankruptcy Group, LLC in Hollywood, Florida.
Attorney Kevin Gleason focuses primarily on issues surrounding the area of bankruptcy, and during his talk speaks about counseling married couples regarding filing bankruptcy together or separately.
Kevin Gleason, Bankruptcy Lawyer before speaking on the show, "I truly love what I do on a day to basis. I've been a Bankruptcy attorney representing debtors, creditors in Chapters 7, 11, 12, and 13, in all aspects of bankruptcy cases including adversary proceedings and appeals for the past 35 years. My areas of emphasis include: Bankruptcy adversary proceedings, Bankruptcy appeals and Individual Chapter 11 bankruptcy cases. Call me for an experienced ear and insightful suggestions to solve your debt problems."
To learn more about Kevin Gleason Attorney at Law, visit: http://Debts180.com, or call: (954) 893-7670
The information shared in this 
interview
 is for general information purposes only. Nothing during this interview should be taken as legal advice for any individual case or situation. This information is not intended to create, and receipt, listening or viewing does not constitute, an attorney-client relationship.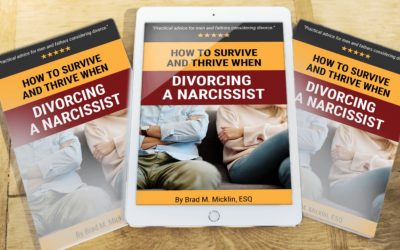 Living with a narcissist can be awful. Divorcing one is a nightmare. They're always right, want everything their way, and leave little room for compromise. How to Survive and Thrive When Divorcing a Narcissist offers…
read more