Listen to "JOHN HARBIN – Bankruptcy Attorney, CA" on Spreaker.
In this episode of "Let's Talk Bankruptcy!" Attorney John Harbin, Founder of the Law Offices of John A. Harbin in San Diego, CA, talks about how being a Bankruptcy Attorney drives his passion for helping individuals or business persons who are suffering from tax obligations with to discharge federal and state taxes in bankruptcy.
John also reveals one of the most common, but unknown pitfalls that individuals or business persons who are suffering from tax obligations should be aware of when considering bankruptcy.
John, in a behind the scenes conversation with Radio Talk Show Host, Stewart Andrew Alexander, "I began my professional career as a Revenue Agent and International Examiner with the Internal Revenue Service performing audits of high net worth individuals and motion picture production companies. From there, I acted as a Tax Accountant with the major national CPA firm of Ernst & Young, before transitioning to the law. I'm well versed in areas of tax procedure, including offers in compromise, installment agreements, audits of small businesses and professionals, and tax controversy litigation."
To learn more about John Harbin, visit: https://www.JohnHarbinTaxLaw.com
The information shared in this 
interview
 is for general information purposes only. Nothing during this interview should be taken as legal advice for any individual case or situation. This information is not intended to create, and receipt, listening or viewing does not constitute, an attorney-client relationship.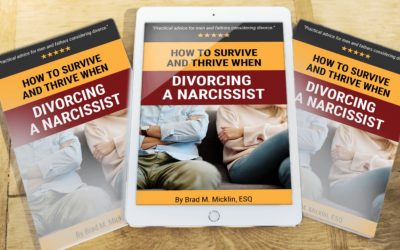 Living with a narcissist can be awful. Divorcing one is a nightmare. They're always right, want everything their way, and leave little room for compromise. How to Survive and Thrive When Divorcing a Narcissist offers…
read more