Listen to "JOHN H. SAVIN – Wealth Advisor, Savin Wealth Management, Boca Raton, FL" on Spreaker.
John H. Savin, Wealth Advisor and owner at Savin Wealth Management in Boca Raton, FL was a special guest on the Impact Makers Radio Show, "Let's Talk Retirement!" series.
With a wealth of experience in the area of wealth management (17 years), Savin discussed how being a Wealth Advisor fuels his passion for helping people to secure their financial independence so they can achieve their wealth planning goals.
Savin also touched on some of the infrequently discussed obstacles, misconceptions and unknown pitfalls that people wanting to secure their financial independence need to know when looking at their options for retirement.
Savin, prior to his interview, with Radio Talk Show Host, Stewart Andrew Alexander, "We develop custom strategies to minimize taxes, accelerate retirement savings and ensure your loved ones, lifestyle and business are protected properly."
For more information about John H. Savin, visit: http://www.SavinWealth.com
To hear the full conversation on Impact Makers Radio, go to: https://ImpactMakersRadio.com/John-H-Savin
The information shared in this interview is for general information purposes only and does not contain legal or therapeutic advice for any individual case or situation. Listening to or viewing the information on this website or any of its resources does not constitute an attorney-client relationship.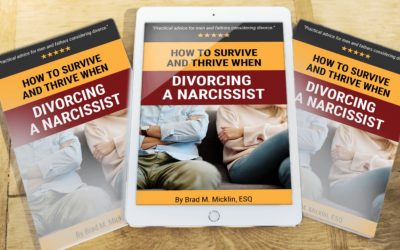 Living with a narcissist can be awful. Divorcing one is a nightmare. They're always right, want everything their way, and leave little room for compromise. How to Survive and Thrive When Divorcing a Narcissist offers…
read more