Listen to "DR. ARTHUR ECKSTAT – Lawsuit Consultant" on Spreaker.
Lawsuit Consultant, Dr. Arthur Eckstat is a Mechanical Engineer with multiple earned degrees including Doctor of Business Administration. In today's show, with Talk Show Host Stewart Andrew Alexander, Art speaks directly to Product Liability Personal Injury Attorneys and shares some fascinating insights about choosing, crafting and conducting winning cases and avoiding the losers.
Art is uniquely qualified in being able to explain the differences between the idealized textbook theories and the actual operation of real products.
He has successfully made the transition to serving as an Engineering Consultant and Expert Witness specializing in Product Liability Personal Injury cases, including wrongful death, and is often approached to support unwinnable or under-performing cases that shouldn't have survived the intake screening, or where a factually inaccurate lawsuit has been pursued.
To learn more:
Email: Art@LawsuitsConsultant.com
Website: http://LawsuitsConsultant.com
LinkedIn: https://www.linkedin.com/in/lawsuitsconsultant
Tel: 1-602-670-9651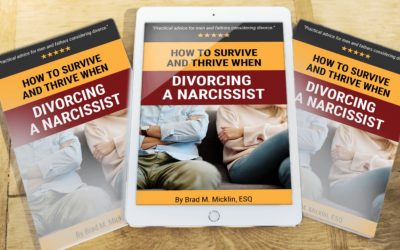 Living with a narcissist can be awful. Divorcing one is a nightmare. They're always right, want everything their way, and leave little room for compromise. How to Survive and Thrive When Divorcing a Narcissist offers…