Listen to "DOUGLAS KATZ – The Federal Savings Bank" on Spreaker.
Welcome to another "Let's Talk Divorce!" conversation. On this segment of the show, Stewart Andrew Alexander, speaks with Douglas Katz, Vice-President & Certified Divorce Lending Professional (NMLS 217026) of the Federal Savings Bank in Chicago, Illinois.
Douglas focuses primarily on Financial Services and during his talk speaks about considerations for mortgage lending during a divorce.
Douglas, in a behind the scenes conversation with Radio Talk Show Host, Stewart Andrew Alexander, "A successful divorce settlement is the result of putting the pieces of the puzzle together in such a manner that both divorcing parties come out of the divorce whole. When the divorce settlement involves real estate and mortgage financing, the Certified Divorce Lending Professional on your team plays a significant role in putting the pieces of the puzzle together by recognizing the hurdles and opportunities available for both parties."
To learn more about Douglas Katz, visit: http://www.DivorceLendingPro.com
The information shared in this interview is for general information purposes only. Nothing during this interview should be taken as legal advice for any individual case or situation. This information is not intended to create, and receipt, listening or viewing does not constitute, an attorney-client relationship.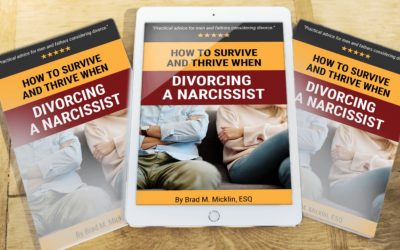 Living with a narcissist can be awful. Divorcing one is a nightmare. They're always right, want everything their way, and leave little room for compromise. How to Survive and Thrive When Divorcing a Narcissist offers…
read more