Listen to "DARYL WEINMAN – Family Law Attorney" on Spreaker.
In this episode of "Let's Talk Divorce!" Daryl Weinman, President & Managing Partner of Weinman & Associates in Austin, Texas, talks about how being a Family Law Attorney drives her passion for helping divorcing couples to control fear and emotions during the divorce process so they can keep legal fees at a minimum and minimize the scars to their children.
Daryl, prior to her interview, with Radio Talk Show Host, Stewart Andrew Alexander, "The divorce process can be complex. We take the time to educate you about the steps involved, your options and your rights. We advocate for you while keeping you informed and involved. Through mediation, you may be able to achieve a positive resolution in any family law dispute. Mediation offers a less stressful, less time-consuming and less costly way to get meaningful results."
To learn more about Daryl Weinman, visit: http://WeinmanFamilyLaw.com
The information shared in this 
interview
 is for general information purposes only. Nothing during this interview should be taken as legal advice for any individual case or situation. This information is not intended to create, and receipt, listening or viewing does not constitute, an attorney-client relationship.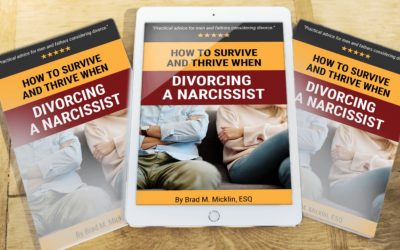 Living with a narcissist can be awful. Divorcing one is a nightmare. They're always right, want everything their way, and leave little room for compromise. How to Survive and Thrive When Divorcing a Narcissist offers…
read more