Cary Jacobson, Divorce Mediator and Collaborative Divorce Attorney was recently interviewed as a special guest on the Impact Makers Radio Show, "Let's Talk Divorce" series, where she spoke about the topic of "Keeping the Drama Out of Divorce."
Jacobson, Owner, and CEO of Jacobson Family Law in Columbia, MD, also addressed some of the myths, misconceptions, and unknown pitfalls people experience when seeking to retain divorce-related services.
During an off-air conversation with podcast host Stewart Andrew Alexander, Jacobson said, "We are a family law practice and mediation practice. We are completely virtual, so we service clients throughout the DC, Maryland, and Virginia areas. We help divorcing couples obtain an amicable divorce without the drama of court intervention so that they can start a new chapter in their lives as happier and more effective co-parents without the high cost and stress of litigation."
To discover more about Cary Jacobson, visit: https://jacobsonfamilylaw.com or call her at 443-741-1147.
Cary's Avvo Reviews:
https://www.avvo.com/attorneys/21045-md-cary-jacobson-4385086.html
The information shared in this interview is for general information purposes only. Nothing during this interview should be taken as therapeutic advice, legal advice, and or legal assistance for any individual case or situation. Listening to or viewing this interview does not constitute an attorney-client relationship.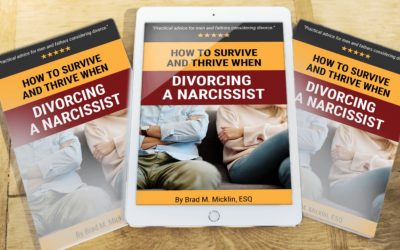 Living with a narcissist can be awful. Divorcing one is a nightmare. They're always right, want everything their way, and leave little room for compromise. How to Survive and Thrive When Divorcing a Narcissist offers…
read more