Listen to "ATTORNEY SUZANA URUKALO – Kajko, Weisman & Colasanti, LLP, Greater Boston Area" on Spreaker.
During this "Let's Talk Divorce!" conversation, Stewart spoke with Family Law Attorney, Suzana Urukalo of the Kajko, Weisman & Colasanti law firm, located in the Greater Boston area. Suzana, an authority in the area of Family Law addressed the topic of, "Divorce Timeline! The good, the bad, before, during and after."
With a background in the area Family Law, Urukalo explained why being a Family Law Attorney ignites her passion for helping people in divorce to overcome the common obstacles, misconceptions and unknown pitfalls which sometimes stop them from achieving their desired results.
Urukalo asserts, "Whether, in a courtroom setting or negotiations between Parties, I've always a zealous advocate for my clients. I offer loyalty, sensitivity and skilled experience in helping clients achieve their goals during challenging times."
For more information about Suzana Urukalo, Attorney at Law visit: http://www.massfirm.com
To listen to the full discussion on Impact Makers Radio, go to: http://ImpactMakersRadio.com/Attorney-Suzana-Urukalo
The information shared in this 
interview
 is for general information purposes only. Nothing during this interview should be taken as legal advice for any individual case or situation. This information is not intended to create, and receipt, listening or viewing does not constitute, an attorney-client relationship.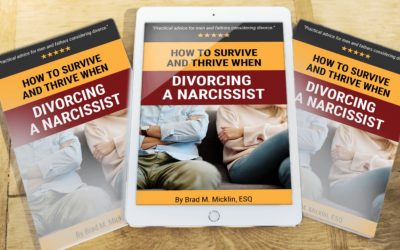 Living with a narcissist can be awful. Divorcing one is a nightmare. They're always right, want everything their way, and leave little room for compromise. How to Survive and Thrive When Divorcing a Narcissist offers…
read more