Listen to "ATTORNEY DAVID A. POST – Post Law LLC, Glastonbury, CT" on Spreaker.
Attorney David A. Post of the Post Law, LLC law firm, Glastonbury, CT was the featured guest on the Impact Makers Radio Show talking about moving past conflict and toward a healthier future.
Considered to be a leading authority in the area of Family Law, Post addressed some of the common problems, unknown pitfalls and psychological fears which often prevent `the people he works with from achieving their desired results.
In a behind the scenes conversation with Radio Talk Show Host, Stewart Andrew Alexander, Post said, "We're dedicated to helping families navigate divorce and other family law cases in such a way that sets them up for success. While these cases often involve some of the toughest and conflicted times in a person's life, we strive to help our clients overcome these difficulties and see their case as opportunities to focus on a healthier future, whether financially, personally, or in their relationships with others, including their children and, or ex-spouses."
To hear the full episode on Impact Makers Radio, go to: http://ImpactMakersRadio.com/Attorney-David-A-Post
For more information about David Post, Attorney at Law visit: http://www.PostLawCT.com
The information shared in this 
interview
 is for general information purposes only. Nothing during this interview should be taken as legal advice for any individual case or situation. This information is not intended to create, and receipt, listening or viewing does not constitute, an attorney-client relationship.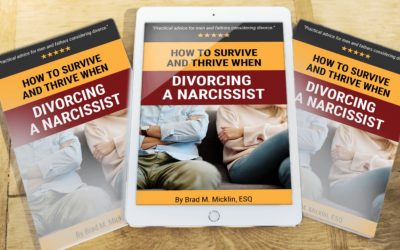 Living with a narcissist can be awful. Divorcing one is a nightmare. They're always right, want everything their way, and leave little room for compromise. How to Survive and Thrive When Divorcing a Narcissist offers…
read more