Listen to "ATTORNEY DEEPALIE MILIE JOSHI – Bankruptcy Attorney, Joshi Law Group" on Spreaker.
In this episode of the Impact Makers Radio Show, "Let's Talk Bankruptcy!" series, Attorney Deepalie Milie Joshi, founder and managing attorney of the Joshi Law Group in San Diego, CA spoke about how being a Bankruptcy Attorney drives her passion for helping people to avoid common, but often overlooked mistakes when bankruptcy is unavoidable.
Deepalie Milie Joshi, in a behind the scenes conversation with Radio Talk Show Host, Stewart Andrew Alexander, "I represent individuals and businesses in all of Southern California and believe that everyone is entitled to fair access to the legal system.
A person should not be denied an attorney's help because they cannot afford to pay substantial attorney fees. I offer complimentary case evaluations, and work with clients to create a flexible and customizable solution to help them with their legal issues."
To learn more about Attorney at Law Deepalie Milie Joshi, visit: http://www.JoshiLawGroup.com
To listen to the full conversation on Impact Makers Radio, visit: http://ImpactMakersRadio.com/Deepalie-Milie-Joshi
The information shared in this 
interview
 is for general information purposes only. Nothing during this interview should be taken as legal advice for any individual case or situation. This information is not intended to create, and receipt, listening or viewing does not constitute, an attorney-client relationship.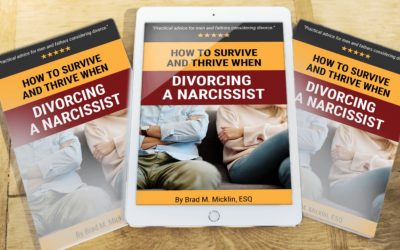 Living with a narcissist can be awful. Divorcing one is a nightmare. They're always right, want everything their way, and leave little room for compromise. How to Survive and Thrive When Divorcing a Narcissist offers…
read more