Listen to "ATTORNEY CHRISTOPHER J. KANE – Bankruptcy Attorney, Portland, OR" on Spreaker.
Attorney Christopher J. Kane, owner of the Christopher J. Kane, PC law firm in Portland, Oregon was the featured guest on Impact Makers Radio talking about the difference between Chapter 7 and Chapter 13 Bankruptcies.
With a wealth of experience in the area of Bankruptcy and Foreclosure, Kane spoke about why being a Bankruptcy Attorney drives his passion for helping individuals to overcome the common problems, unknown pitfalls and hidden barriers which often prevent them from achieving their desired goals.
Kane, in a behind the scenes conversation with Radio Talk Show Host, Stewart Andrew Alexander, "I opened my own practice in Northeast Portland in 2005 with a primary focus on helping consumers and small business tackle their debts and get a fresh start in their financial lives. I have always focused on helping "the little guy." Helping them is where I get my professional satisfaction. I've represented thousands of individuals and small businesses in both state and federal courts and in many areas of the law. These include Social Security disability law, landlord/tenant relations, employment law, consumer protection law, estate planning, business entity formation and consulting, and bankruptcy."
To listen to the full episode on Impact Makers Radio, visit: http://ImpactMakersRadio.com/Christopher-J-Kane
For more information about Christopher J. Kane, Attorney at Law visit: http://www.ckanelaw.com
The information shared in this 
interview
 is for general information purposes only. Nothing during this interview should be taken as legal advice for any individual case or situation. This information is not intended to create, and receipt, listening or viewing does not constitute, an attorney-client relationship.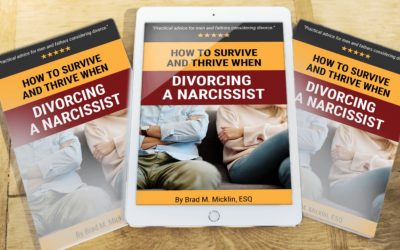 Living with a narcissist can be awful. Divorcing one is a nightmare. They're always right, want everything their way, and leave little room for compromise. How to Survive and Thrive When Divorcing a Narcissist offers…
read more