Alexia McLeod, Psychotherapist was recently interviewed as a featured guest on the Impact Makers Radio Show, "Let's Talk Divorce" series where she spoke about the topic of, "Coparenting with a Narcissist."
McLeod, owner of Therapeutic Center for Hope in Wellington, Florida also shared some of the widespread myths and misconceptions surrounding the mental health industry, as well as some of the common fears people have about Coparenting with a Narcissist, and how they can prevent people from considering professional help when hiring a divorce professional.
McLeod adds, "One of the wonderful things about what I do is to be able to walk people through and see that life is better on the other side. When you can set goals and see what you would like to accomplish, then sometimes you just need somebody to help you to move along in order to get there. I believe that everybody in this world deserves the life that they were chosen here for, and sometimes we can get stuck and sit in things that have held us back for a long time."
To find out more about Alexia McLeod, visit: https://www.alexiamcleod.com or call her at (561) 835-5787.
The information shared in this interview is for general information purposes only. Nothing during this interview should be taken as therapeutic advice, legal advice, and or legal assistance for any individual case or situation. Listening to or viewing this interview does not constitute an attorney-client relationship.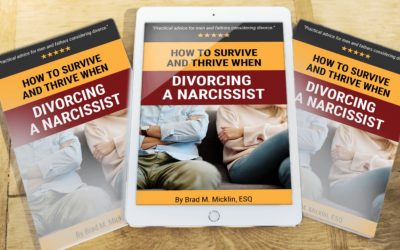 Living with a narcissist can be awful. Divorcing one is a nightmare. They're always right, want everything their way, and leave little room for compromise. How to Survive and Thrive When Divorcing a Narcissist offers…
read more