Christina McKinnon, Family Law Attorney was recently interviewed as a featured guest on the Impact Makers Radio Show, "Let's Talk Divorce" series where she addressed the topic of, "Surviving the Divorce Process."
McKinnon, owner of McKINNON LEGAL in Miramar, FL also shared some of the myths, misconceptions, and unknown pitfalls that people need to be aware of when looking for a legal professional to work with.
McKinnon, prior to her interview with host, Stewart Andrew Alexander, "McKennon Legal is a company that helps people consciously uncouple. If they're not married, and have a child together, here in the state of Florida, we call that a paternity action. There might be some custody issues or they may need a parenting plan. Sometimes those matters can be domestic violence matters. They come to us with a problem where we resolve it and solve it before the court in accordance with the law, the statutory authority given to us by the Florida legislature. We help them move on in a way that they are not injured by the uncoupling. Bringing healing to a situation doesn't necessarily have to be under the offices of a divorce or a breakup, but where there's actually an injured party, or victim that may need to have resources to live a successful life thereafter."
To find out more about Christina McKinnon, visit: https://mckinnon-legal.com or call her at (305) 416-0045.
https://www.avvo.com/attorneys/33025-fl-christina-mckinnon-1271298.html
The information shared in this interview is for general information purposes only and does not contain legal or therapeutic advice for any individual case or situation. Listening to or viewing the information on this website or any of its resources does not constitute an attorney-client relationship.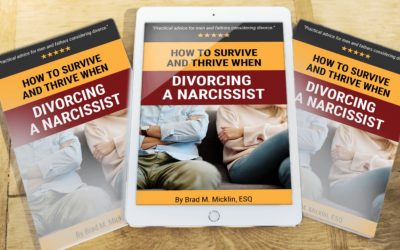 Living with a narcissist can be awful. Divorcing one is a nightmare. They're always right, want everything their way, and leave little room for compromise. How to Survive and Thrive When Divorcing a Narcissist offers…
read more