THANK YOU FOR YOUR PAYMENT!
Your transaction has been completed and a receipt of your purchase has been emailed to you. You may log into your account at https://www.paypal.com to view details of this transaction.
As you know, all the retail royalties for "Global Impact Makers" are being donated to the Children's Aid Society, but what's even more valuable is the exposure this project will provide, not just for this great cause but for you and your business as well.
Our mission is to make this a win for everyone involved, and to do that I selected you as one of the top entrepreneurs from my Impact Makers Radio Show who can help us feel confident in our commitment to publish a truly valuable resource while spreading the word about this great cause.
As mentioned before, an important part of this book is sharing a lesson you learned early on that still impacts how you do business today. Before going to print, I will send your chapter to you for your approval.
Picture yourself and how you will feel when handing out your initial 30 books to prospects, clients, family and friends. Your story is going to be such a tremendous resource and inspiration to its readers and thanks again for your support.
That's it for now! I will keep you updated as the project progresses. Expect to receive your interview transcript in the next 72 hours.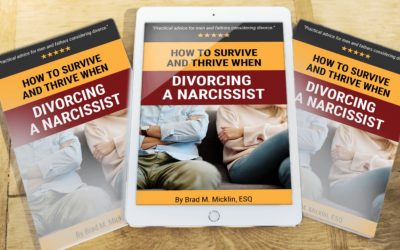 Living with a narcissist can be awful. Divorcing one is a nightmare. They're always right, want everything their way, and leave little room for compromise. How to Survive and Thrive When Divorcing a Narcissist offers…