Listen to "SHAN WHITE – Divorce Recovery Coach, CO" on Spreaker.
Welcome to another "Let's Talk Divorce" conversation. On this segment of the show, Stewart Andrew Alexander, speaks with Shan White, founder of Women's Peak Performance Coaching in Colorado Springs, CO.
Shan, before speaking on the show, "There are two sides to every divorce, the first being prevention and the second, recovery. In any case, I help women to heal themselves from the trauma of divorce by putting their lives back together."
Shan is a Certified Divorce Recovery Coach and during her talk, speaks about the important topic of divorce, children and preventing or recovering from the heartache of divorce.
To learn more: http://WomensPeakPerformanceCoaching.com
The information shared in this interview is for general information purposes only. Nothing during this interview should be taken as legal advice for any individual case or situation. This information is not intended to create, and receipt, listening or viewing does not constitute, an attorney-client relationship.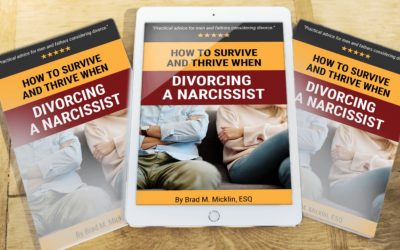 Living with a narcissist can be awful. Divorcing one is a nightmare. They're always right, want everything their way, and leave little room for compromise. How to Survive and Thrive When Divorcing a Narcissist offers…
read more