Listen to "Scott Kramer, Family Law Attorney" on Spreaker.
Welcome to another "Let's Talk Divorce!" conversation. On this segment of the show, Stewart Andrew Alexander speaks with Scott Kramer, Family Law Attorney at Griffin McCarthy & Rice, LLP in Chicago, Illinois.
Attorney Scott Kramer focuses primarily on Family Law, and during his talk shared useful insights surrounding the topic of ensuring that emotions don't prohibit your ability to make a rational decision.
Scott, prior to his interview, with Radio Talk Show Host, Stewart Andrew Alexander, "I practice exclusively in the area of family law, where I have been selected by Super Lawyers Magazine as an Illinois Rising Star in 2014, 2015, and 2016. I've successfully represented clients across a diverse spectrum of family issues such as parenting time, asset allocation, custody, child support, and maintenance.
When litigation is necessary, my trial and court experience provide my clients with the advocacy necessary to move forward during an otherwise challenging time, however, for clients seeking an alternative to litigation, I'm a qualified practitioner of Collaborative Divorce, skilled at navigating clients through collaborative and mediated divorces both in and out of the courtroom "
To learn more about Attorney at Law Scott Kramer, visit: http://www.gmrfamilylaw.com
The information shared in this 
interview
 is for general information purposes only. Nothing during this interview should be taken as legal advice for any individual case or situation. This information is not intended to create, and receipt, listening or viewing does not constitute, an attorney-client relationship.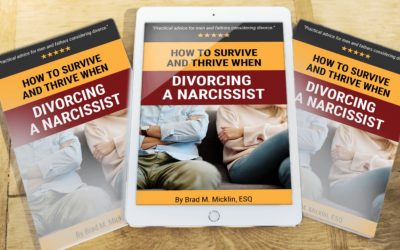 Living with a narcissist can be awful. Divorcing one is a nightmare. They're always right, want everything their way, and leave little room for compromise. How to Survive and Thrive When Divorcing a Narcissist offers…
read more