Listen to "SCOTT FEGLEY – Personal Injury Attorney" on Spreaker.
In this episode of "Let's Talk Personal Injury!" Scott Fegley, Founder of The Fegley Law Firm in Yardley, PA, talks about how being a Personal Injury Attorney drives his passion for helping people in the metropolitan Philadelphia area to understand the importance of planning in case of an accidental injury.
Scott also shares one of the most common, but unknown pitfalls that people should be aware of when looking at their personal injury options.
Scott, in a behind the scenes conversation with Radio Talk Show Host, Stewart Andrew Alexander, "Our firm is committed to providing expert legal services to clients with the highest level of integrity, attention to detail, and communication. Our client's goal becomes our goal. I'm a veteran of numerous arbitrations, several trials, and appellate arguments before both state and federal courts. I'm admitted to the Bar in Pennsylvania and New Jersey. When you call our office, you will always receive a friendly greeting from our staff who will assist you promptly and courteously."
To learn more about Scott Fegley, visit: http://www.FegleyLaw.com
The information shared in this 
interview
 is for general information purposes only. Nothing during this interview should be taken as legal advice for any individual case or situation. This information is not intended to create, and receipt, listening or viewing does not constitute, an attorney-client relationship.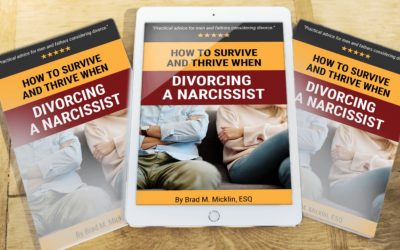 Living with a narcissist can be awful. Divorcing one is a nightmare. They're always right, want everything their way, and leave little room for compromise. How to Survive and Thrive When Divorcing a Narcissist offers…
read more