Listen to "RICHARD FONFRIAS – Bankruptcy Attorney" on Spreaker.
In this episode of "Let's Talk Bankruptcy!" Richard Fonfrias, Founding Partner of Fonfrias Law Group, LLC in Chicago Illinois, talks about how being a Consumer Bankruptcy Attorney drives his passion for helping consumers who are having trouble with any kind of debt to understand the truth behind common myths surrounding the topic of bankruptcy.
Richard, in a behind the scenes conversation with Radio Talk Show Host, Stewart Andrew Alexander, "As an Illinois financial rescue and bankruptcy lawyer, I examine your current financial situation to determine the best course of action that will achieve the best possible results. I'll be glad to answer your questions and help you in every way. In most cases, the sooner you call me, the more I can do to help you."
To learn more about Richard Fonfrias, visit: https://ChicagoMoneyLawyer.com.
Richard's book,"Rich's Common Sense Guide to Erasing Debt & Building Wealth in Tough Times: Insider Secrets & Strategies to Free You From Debt Now and Forever — GUARANTEED!" is available in both kindle and paperback versions on Amazon https://www.amazon.com/dp/B00AVCCX16
The information shared in this 
interview
 is for general information purposes only. Nothing during this interview should be taken as legal advice for any individual case or situation. This information is not intended to create, and receipt, listening or viewing does not constitute, an attorney-client relationship.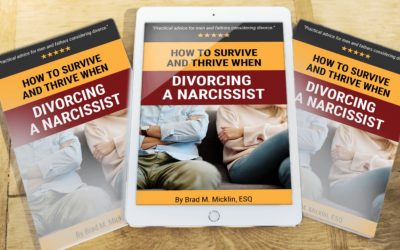 Living with a narcissist can be awful. Divorcing one is a nightmare. They're always right, want everything their way, and leave little room for compromise. How to Survive and Thrive When Divorcing a Narcissist offers…
read more