Listen to "Michele Laws, President, Divorce Dollars" on Spreaker.
In this episode of "Let's Talk Divorce!" Michele Laws, Certified Divorce Financial Analyst, Financial Forensic Analyst, and Pre-Divorce Planning Specialist and President of Divorce Dollars in O Fallon, IL, talks about how divorce settlement mistakes last a lifetime and the importance of empowering yourself with the right team, so you can divorce smarter.
Michele, talking to Radio Talk Show Host, Stewart Andrew Alexander prior to her interview, "I have been through a complex divorce herself. During my case, many financial issues surfaced such as ownership in a new out of state business, hidden assets, & "forgotten" accounts that were not discovered until it was too late.
This led me to start my firm Divorce Dollars & Sense Corporation where I evaluate critical financial situations that are beyond the scope of a family law attorney's expertise. My clients just assume they will "be okay," but they shouldn't. They should do their homework & understand what they are signing. They only have one opportunity to get it right."
To learn more about Michele Laws, visit: http://divdollars.com
The information shared in this 
interview
 is for general information purposes only. Nothing during this interview should be taken as legal advice for any individual case or situation. This information is not intended to create, and receipt, listening or viewing does not constitute, an attorney-client relationship.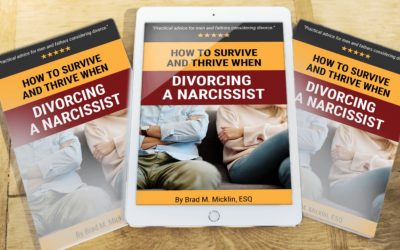 Living with a narcissist can be awful. Divorcing one is a nightmare. They're always right, want everything their way, and leave little room for compromise. How to Survive and Thrive When Divorcing a Narcissist offers…
read more