Listen to "MICHAEL B. HANSEN – Certified Financial Planner, Frontier Wealth Strategies Inc." on Spreaker.
In this "Let's Talk Retirement!" series, Michael Hansen, Frontier Wealth Strategies Inc., Walnut Creek, CA talks about why you should work with a fiduciary investment adviser when planning for retirement.
With a background in the area international financial planning, Hansen spoke about why being a Certified Financial Planner ignites his passion for helping people approaching retirement age to overcome the common problems, unknown pitfalls and psychological fears that often hold them back from achieving their desired results.
In a behind the scenes conversation with Radio Talk Show Host, Stewart Andrew Alexander, Hansen explains that, "As independent certified financial planner professionals we offer customized financial planning which provide high fiduciary standards that only independent certified financial planner professionals who are not tied to investment firms, banks or insurance companies can provide."
To learn more about Michael B. Hansen, Certified Financial Planner visit: http://FrontierWealthStrategies.com
To listen to the full show on Impact Makers Radio, visit: http://ImpactMakersRadio.com/Michael-Hansen
The information shared in this interview is for general information purposes only. Nothing during this interview should be taken as legal advice for any individual case or situation. This information is not intended to create, and receipt, listening or viewing does not constitute, an attorney-client relationship.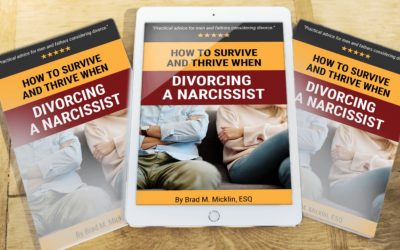 Living with a narcissist can be awful. Divorcing one is a nightmare. They're always right, want everything their way, and leave little room for compromise. How to Survive and Thrive When Divorcing a Narcissist offers…
read more