Listen to "NADIA THEMIS – Life Coach, 3 Ways To Bounce Back From Divorce" on Spreaker.
Life Coach Nadia Themis, owner of Nadia Themis Coach in New York, spoke about shared drives her passion for helping people to bounce back from their divorce on the Impact Makers Radio Show, "Let's Talk Divorce!" series,
Nadia talked about some of the rarely discussed mistakes, misconceptions and unknown pitfalls that people should avoid when considering their options for divorce.
Themis, in a behind the scenes conversation with Radio Talk Show Host, Stewart Andrew Alexander, "We all have right to feel sad and cry which sometimes is quite useful. All said and done, I have the rule of 3! Which means you are "allowed" to grieve and feel sorry for yourself for 3 hours, 3 days or a maximum of 3 months! After that, you have no more excuses, it's enough time to start over."
To discover more about Nadia Themis visit: http://www.NadiaThemis.com
To listen to the full show on Impact Makers Radio, visit: http://ImpactMakersRadio.com/Nadia-Themis
The information shared in this interview is for general information purposes only. Nothing during this interview should be taken as legal advice for any individual case or situation. This information is not intended to create, and receipt, listening or viewing does not constitute, an attorney-client relationship.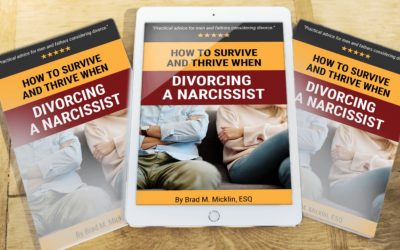 Living with a narcissist can be awful. Divorcing one is a nightmare. They're always right, want everything their way, and leave little room for compromise. How to Survive and Thrive When Divorcing a Narcissist offers…
read more