Listen to "KATIE LYNCH DIVORCE CONSULTANT – The Real Cost of Divorce in NY" on Spreaker.
In this "Let's Talk Divorce!" series, Divorce Consultant, Katie Lynch Founder of Apiary Consulting, New York, NY shared insider tips about the real cost of divorce: yourself and your time.
With a background in the area of Family Law, Lynch discussed why being a Divorce Consultant ignites her passion for helping divorcing couples to overcome the common obstacles, misconceptions and unknown pitfalls that often hold them back from achieving their desired goals.
Lynch, in a behind the scenes conversation with Radio Talk Show Host, Stewart Andrew Alexander, "We provide clients facing life's greatest challenges with a bespoke professional support network to relieve the burden and allow space and time for clarity of thought. With appropriate support, our clients will be better placed to face the difficult times and they will be able to look back and be proud of the way they dealt with them."
To learn more about Katie Lynch, Divorce Consultant at Law visit: http://ApiaryConsulting.com
To listen to the full show on Impact Makers Radio, visit: http://ImpactMakersRadio.com/Katie-Lynch
The information shared in this interview is for general information purposes only. Nothing during this interview should be taken as legal advice for any individual case or situation. This information is not intended to create, and receipt, listening or viewing does not constitute, an attorney-client relationship.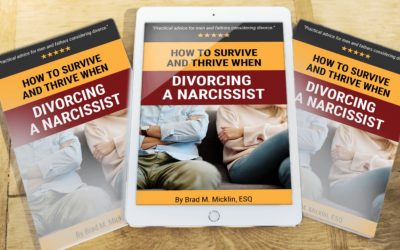 Living with a narcissist can be awful. Divorcing one is a nightmare. They're always right, want everything their way, and leave little room for compromise. How to Survive and Thrive When Divorcing a Narcissist offers…
read more