Listen to "KATERINA FAGER – Couples Counseling, IL" on Spreaker.

Welcome to another "Let's Talk Divorce!" conversation. On this segment of the show, Stewart Andrew Alexander, speaks with Katerina Fager of Therapy with Katerina Fager in Chicago, Illinois.
Katerina focuses primarily on mental health care, and during her talk, speaks about communicating with your ex and co-parent well after a divorce.
Katerina, before speaking on the show, "I specialize in working with couples, including multicultural couples, couples in blended families, and couples going through divorce. My aim is to provide a warm, safe, and accepting environment in which clients can better understand and manage their emotions. Therapy can help them to feel better, work better and have better relationships."
To learn more about Katerina Fager, visit: Kaerina Fager on LinkedIn
The information shared in this 
interview
 is for general information purposes only. Nothing during this interview should be taken as legal advice for any individual case or situation. This information is not intended to create, and receipt, listening or viewing does not constitute, an attorney-client relationship.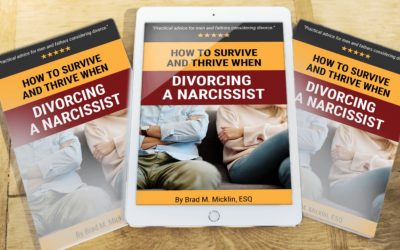 Living with a narcissist can be awful. Divorcing one is a nightmare. They're always right, want everything their way, and leave little room for compromise. How to Survive and Thrive When Divorcing a Narcissist offers…
read more