Listen to "ATTORNEY JORYN JENKINS – Open Palm Law, Tampa, FL Discusses Changing the Way the World Gets Divorced" on Spreaker.
Joryn Jenkins, Collaborative Family Law Attorney and owner at Open Palm Law in Tampa, FL was a featured guest on the Impact Makers Radio Show, "Let's Talk Divorce!" series where she spoke about, "Changing the Way the World Gets Divorced."
As an experienced professional in the legal industry, Jenkins shared why being a Collaborative Family Law Attorney ignites her passion for helping people to gain more clarity around the pitfalls, mistakes and misguided truths that people need to be aware when considering their options for divorce.
In a behind the scenes conversation with Radio Talk Show Host, Stewart Andrew Alexander, Jenkins explained, "There are various ways to dissolve your marriage that don't require contested litigation. While a judgment of divorce signed by a judge is required, there are diverse routes that lead to that final hearing. Not all paths to the courtroom lead through the courthouse. As I've shared with many people over the year, you can negotiate an agreement at your kitchen table. You can hire a mediator to help both of you work out the agreement."
To find out more about Joryn Jenkins, visit: https://OpenPalmLaw.com or call her at (813) 334-9606.
To listen to the full conversation on Impact Makers Radio, go to: https://ImpactMakersRadio.com/Joryn-Jenkins
To view Joryn's Avvo Attorney profile, visit: Joryn Jenkins Avvo Attorney Profile
The information shared in this interview is for general information purposes only. Nothing during this interview should be taken as therapeutic advice, legal advice, and or legal assistance for any individual case or situation.This information is not intended to create, and receipt, listening or viewing does not constitute, an attorney-client relationship.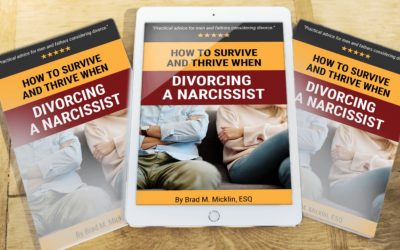 Living with a narcissist can be awful. Divorcing one is a nightmare. They're always right, want everything their way, and leave little room for compromise. How to Survive and Thrive When Divorcing a Narcissist offers…
read more