Divorce is a difficult and emotional process, but it doesn't have to be toxic. In this episode of Let's Talk Divorce Conversations, host Stewart Andrew Alexander interviews Jeffrey P. Wasserman, a family law attorney with over 50 years of experience. Wasserman shares his insights on the misconceptions surrounding divorce, the benefits of selecting the collaborative law process, and how it empowers clients to control their destinies.
According to Wasserman, one of the biggest misconceptions about divorce is that people will find justice in the courthouse. However, this is not always the case. He also notes that many people believe lawyers are the enemy, leading to an overwhelming number of unrepresented parties who file for divorce independently without a lawyer. This is a grave mistake for most people, as they are not equipped to handle the legal complexities of divorce.
Wasserman explains that collaborative law is a client-driven process that empowers clients to make decisions about their own cases. Unlike litigation, where lawyers are seen as gladiators who need to slay the dragon or their spouse, collaborative law is a peacemaking process that allows attorneys and the team to work on solutions that make the most sense for the family. In the collaborative process, clients have a say in how issues are resolved, and these solutions are not necessarily legally based.
The benefits of selecting the collaborative law process over litigation are numerous. Clients maintain control over the process, privacy is protected, and timing is more flexible. In addition, collaborative law is a more cost-effective option than litigation, which can be a lengthy and expensive process.
This episode is a must-listen if you or someone you know is going through a divorce. Learn how collaborative law can help you navigate this difficult process with more control and less toxicity.
To learn more about Jeffrey P. Wasserman and the collaborative law process, visit https://sbwh.law or call (561) 477-7800.
The information shared in this interview is for general information purposes only and does not contain legal or therapeutic advice for any individual case or situation. Listening to or viewing the information on this website or any of its resources does not constitute an attorney-client relationship.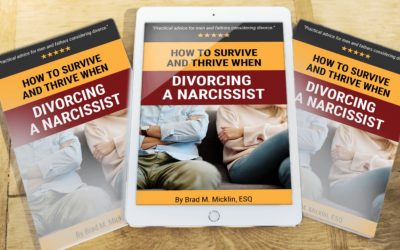 Living with a narcissist can be awful. Divorcing one is a nightmare. They're always right, want everything their way, and leave little room for compromise. How to Survive and Thrive When Divorcing a Narcissist offers…
read more