Listen to "JAMES KORNBLUH – Executive Leadership Coach" on Spreaker.
James Kornbluh, founder of Kornbluh Consulting and Marshall Goldsmith Stakeholder Centered Coach specializes in working with CEOs, leadership teams, high potentials, truly terrific companies and whole enterprises.
He has 20+ years of experience with top business, government, social enterprise leaders, with a focus on elite Fortune 500 companies, big government systems, high-growth tech companies and great small businesses.
In addition to his coaching skills, James is an experienced lawyer, mediator, strategist, and negotiator.
So. if you are you a Small business owner, or CEO in the Greater New York City area who wants to transform big challenges, conflicts and problems into opportunities for innovation and enterprise development, then you don't want to miss out on what James had to share during his chat with Talk show Host, Stewart Andrew Alexander.
To learn more:
Call: 646-337-5057
Email: james.kornbluh@gmail.com
Website: http://JamesKornbluh.com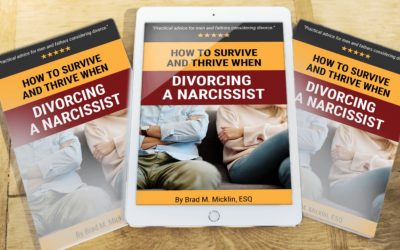 Living with a narcissist can be awful. Divorcing one is a nightmare. They're always right, want everything their way, and leave little room for compromise. How to Survive and Thrive When Divorcing a Narcissist offers…