Listen to "ROBYN ROSS, Family Law Attorney, Ross & Calandrillo, LLC, Divorcing in 2023" on Spreaker.
Robyn Ross, Family Law Attorney, was recently interviewed as a featured guest on the Impact Makers Radio Show, "Let's Talk Divorce" series, where she spoke about the topic of "Divorcing in 2023 – a checklist to prepare and organize ahead of a divorce in the new year.."
Ross, the owner of Ross & Calandrillo, LLC in Mountainside, New Jersey, also expanded on some of the myths, misconceptions, and common obstacles that people need to be aware of when looking to retain divorce-related services.
Speaking off-air with talk show host Stewart Andrew Alexander, Ross explained, "We are a full-service family law firm located in Mountainside, New Jersey. Our practice is dedicated to all aspects of family law that come into the family court docket. So that can be custody issues, adoptions could be domestic violence situations or anything that will be dealt with in family court.
The people that seek us out are typically in a place where they're in a time of family transition. They need to move forward so that they're in a different family dynamic than they are when they come to see us.
One of the reasons I'm talking about things that you may need to do to be prepared for a divorce is because many times, when people consult with me, they really just want to know what they should be doing and what they should expect. which is something that we help them with during our consultation."
For more information about Robyn Ross, visit: www.rcfamilylawyers.com or call her at (908) 543-480.
To hear the full show on Impact Makers Radio, visit: https://ImpactMakersRadio.com/RobynRoss
https://www.avvo.com/attorneys/07092-nj-robyn-ross-1584202.html
The information shared in this interview is for general information purposes only. Nothing during this interview should be taken as therapeutic advice, legal advice, and or legal assistance for any individual case or situation.This information is not intended to create, and receipt, listening or viewing does not constitute, an attorney-client relationship.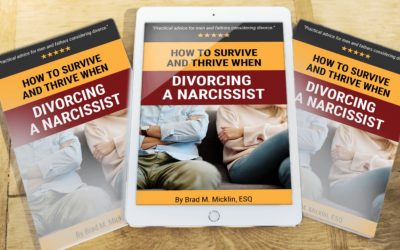 Living with a narcissist can be awful. Divorcing one is a nightmare. They're always right, want everything their way, and leave little room for compromise. How to Survive and Thrive When Divorcing a Narcissist offers…
read more