Listen to "ATTORNEY SCOTT WINKLER – Becoming Co-Parents In Shafter, CA" on Spreaker.
In this episode of the Impact Makers Radio Show, "Let's Talk Divorce!" series, Attorney Scott Winkler, owner of the Law Offices of B. Scott Winkler law firm in Shafter, CA spoke about how being an Attorney at Law drives his passion for helping people to throw out fault and resentment, so they can be best prepared for co-parenting.
Scott also talked about some of the rarely discussed mistakes, misconceptions and unknown pitfalls that people should be aware of when considering their options for divorce.
Winkler, prior to his interview, with Radio Talk Show Host, Stewart Andrew Alexander, "We are a result-oriented Criminal Defense and Family Law Firm in Shafter, CA who never let the details get in the way of helping our clients achieve a successful outcome. Our initial free consultation allows both the client and the attorney to get to know one another, therefore, allowing each party to feel comfortable as the case moves forward, and absolutely no costs if the client decides to continue looking."
To discover more about Scott Winkler, Attorney at Law visit: http://www.TheShafterLawyer.com
To listen to the full episode on Impact Makers Radio, go to: http://ImpactMakersRadio.com/Attorney-Scott-Winkler
The information shared in this 
interview
 is for general information purposes only. Nothing during this interview should be taken as legal advice for any individual case or situation. This information is not intended to create, and receipt, listening or viewing does not constitute, an attorney-client relationship.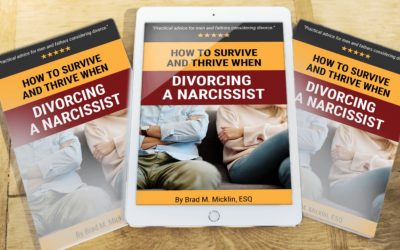 Living with a narcissist can be awful. Divorcing one is a nightmare. They're always right, want everything their way, and leave little room for compromise. How to Survive and Thrive When Divorcing a Narcissist offers…
read more