Listen to "ATTORNEY NANCY CHAUSOW SHAFER – Understanding The New Illinois Child Support Guidelines" on Spreaker.
In this episode of the Impact Makers Radio Show, "Let's Talk Divorce!" series, Attorney Nancy Chausow Shafer of the Chausow Shafer P.C. law firm in Highland Park, IL spoke about how being a Family Law Attorney drives her passion for helping people in divorce to understand the new (as of July 1st, 2017), Illinois Child Support Guidelines.
Nancy shared some of the rarely discussed mistakes, misconceptions, and unknown pitfalls when considering options for divorce.
Shafer, in a behind the scenes conversation with Radio Talk Show Host, Stewart Andrew Alexander, "My specialties include dealing with complex issues in divorce, whether financial, emotional or logistical and negotiating creative solutions. I'm also a Frequent Speaker on Family Law, Collaborative Practice, Mediation and Family Law Software at Conferences, Conventions, and Seminars."
To listen to the full discussion on Impact Makers Radio, visit http://ImpactMakersRadio.com/Attorney-Nancy-Chausow-Shafer
To find out more about Nancy Chausow Shafer, Attorney, visit https://www.linkedin.com/in/chausowshaferla or call 847-433-9400
The information shared in this interview is for general information purposes only. Nothing during this interview should be taken as legal advice for any individual case or situation. This information is not intended to create, and receipt, listening or viewing does not constitute, an attorney-client relationship.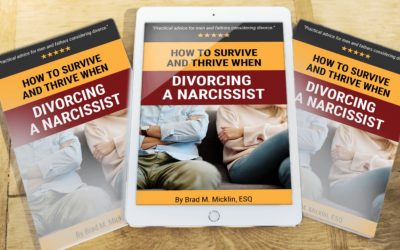 Living with a narcissist can be awful. Divorcing one is a nightmare. They're always right, want everything their way, and leave little room for compromise. How to Survive and Thrive When Divorcing a Narcissist offers…
read more