Listen to "ATTORNEY MELISSA A. ATTEBERRY – Processing The Grief From Your Divorce" on Spreaker.
During this "Let's Talk Divorce!" series, Attorney Melissa A. Atteberry from Chico, California discusses the importance of processing the grief from your divorce.
With a background in the area Family Law, Atteberry talked about why being a Family Law Attorney fuels her passion for helping people in divorce to overcome the common obstacles, misconceptions and unknown pitfalls which sometimes prevent them from achieving their desired goals.
Atteberry asserts, "We specialize in the resolution of all aspects of family law as amicably as possible in your particular case. This includes everything from the division of assets and obligations to custody and child support. Finding the appropriate legal representation during trying times can be difficult, but we are here for you when you need us most. Having an experienced and compassionate attorney on your side is a smart move, whether for in-depth negotiations or representation on a Limited Scope."
To learn more about Melissa Atteberry, Attorney at Law visit: http://AtteberryLaw.net
The information shared in this 
interview
 is for general information purposes only. Nothing during this interview should be taken as legal advice for any individual case or situation. This information is not intended to create, and receipt, listening or viewing does not constitute, an attorney-client relationship.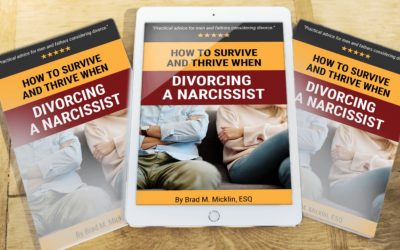 Living with a narcissist can be awful. Divorcing one is a nightmare. They're always right, want everything their way, and leave little room for compromise. How to Survive and Thrive When Divorcing a Narcissist offers…
read more