Listen to "ATTORNEY MARIO VENTRELLI – Ventrelli Simon LLC" on Spreaker.
In this episode of the Impact Makers Radio Show "Let's Talk Divorce!" series, Attorney Mario Ventrelli, of the Ventrelli Simon LLC Law Firm, Northfield, Illinois spoke about how being a Family Law Attorney drives his passion for helping people in divorce to manage their divorce, without breaking the bank.
Family Law Attorney, Mario Ventrelli talked about some of the rarely discussed mistakes, misconceptions and common, but unknown pitfalls that people need to keep in mind when considering their options for divorce.
Ventrelli, in a behind the scenes conversation with Radio Talk Show Host, Stewart Andrew Alexander, "I help my clients to move forward successfully after divorce. At this moment in time, I've been serving divorce and family law clients in the Greater Chicagoland Area for 22 years.
I distill complex matters into basic dollars and cents and use my experience to guide them in their decision on whether to settle matters or to take them to trial. I always take a reasoned approach to resolving disputes. However, whenever the need calls, I am a strong, experienced and resourceful courtroom advocate by my client's side."
To learn more about Attorney at Law Mario Ventrelli, go to: http://www.VentrelliSimon.com
The information shared in this 
interview
 is for general information purposes only. Nothing during this interview should be taken as legal advice for any individual case or situation. This information is not intended to create, and receipt, listening or viewing does not constitute, an attorney-client relationship.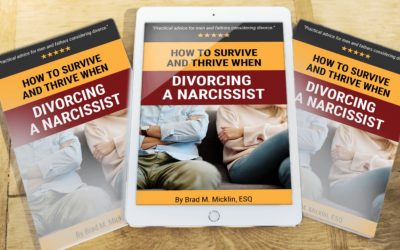 Living with a narcissist can be awful. Divorcing one is a nightmare. They're always right, want everything their way, and leave little room for compromise. How to Survive and Thrive When Divorcing a Narcissist offers…
read more