Listen to "JASON L. HURST – Family Law Attorney, Harrison & Held LLP" on Spreaker.
Attorney, Jason L. Hurst of the Harrison & Held, LLP law firm in Chicago, Illinois was the featured guest on Impact Makers Radio where he addressed the important topic of focusing on what you want from your divorce.
Considered to be a leading authority in the area of Family Law, Hurst spoke of why being a Family Law Attorney drives his passion for helping people seeking counsel to achieve amicable outcomes wherever possible.
In a behind the scenes conversation with Radio Talk Show Host, Stewart Andrew Alexander, Hurst explains that "I practice exclusively in the area of Family Law, handling matters related to divorce, custody, child support, parenting time disputes and the preparation of premarital agreements."
For more information about Jason L. Hurst, visit: http://www.harrisonheld.com/professionals/jason-l-hurst
To read Avvo client reviews, visit: https://www.avvo.com/attorneys/jason-hurst
To listen to the full interview on Impact Makers Radio, visit: http://impactmakersradio.com/jason-l-hurst
The information shared in this 
interview
 is for general information purposes only. Nothing during this interview should be taken as legal advice for any individual case or situation. This information is not intended to create, and receipt, listening or viewing does not constitute, an attorney-client relationship.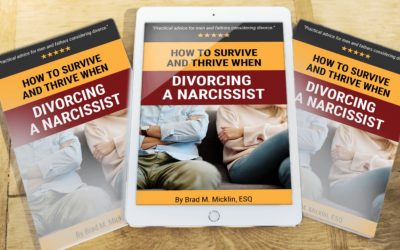 Living with a narcissist can be awful. Divorcing one is a nightmare. They're always right, want everything their way, and leave little room for compromise. How to Survive and Thrive When Divorcing a Narcissist offers…
read more