Listen to "ATTORNEY CHRIS OSBORN – Osborn Conflict Resolution and ReelTime CLE" on Spreaker.
During this "Let's Talk Divorce!" series, Attorney Chris Osborn of Osborn Conflict Resolution and ReelTime CLE, Charlotte, NC speaks of how taking a collaborative approach to your divorce can save substantial amounts of money, time, and stress.
With a wealth of experience in the area of Family Law, Osborn revealed how being a Collaborative Family Law Attorney fuels his passion for helping people to overcome the common problems, unknown pitfalls and psychological fears which sometimes stop them from achieving their desired goals.
Osborn, prior to his interview, with Radio Talk Show Host, Stewart Andrew Alexander, "Whether a legal disagreement stems from a business matter, a family disagreement, or any other kind of interpersonal conflict, we have the knowledge and experience to guide parties toward a resolution in which everyone gains a measure of success by avoiding the inevitable stress and expense of litigation."
To learn more about Attorney at Law Chris Osborn, check out: http://www.OsbornConflictResolution.com
To listen to the full discussion on Impact Makers Radio, go to: http://ImpactMakersRadio.com/Attorney-Chris-Osborn
The information shared in this interview is for general information purposes only. Nothing during this interview should be taken as legal advice, or legal assistance for any individual case or situation. Listening or viewing does not constitute a professional, and or attorney-client relationship.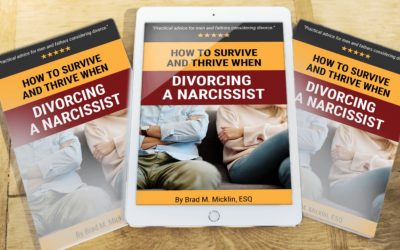 Living with a narcissist can be awful. Divorcing one is a nightmare. They're always right, want everything their way, and leave little room for compromise. How to Survive and Thrive When Divorcing a Narcissist offers…
read more