Listen to "ATTORNEY ANDY WINCHELL – The Law Offices of Andy Winchell, P.C, Berkeley Heights, NJ" on Spreaker.
In this "Let's Talk Bankruptcy!" series, Attorney Andy Winchell, Principal of The Law Offices of Andy Winchell, P.C, in Berkeley Heights, New Jersey talks about making debt relief as painless as possible.
With a wealth of experience in the area of bankruptcy, Winchell explained why being a Bankruptcy Attorney fuels his passion for helping people in debt to overcome the common obstacles, misconceptions and unknown pitfalls that often hold them back from achieving their bankruptcy related goals.
Winchell adds, "We are a law firm that handles many types of financial issues for our clients that help them through bankruptcy, foreclosure defense, mortgage loan modification, actions against debt collectors and insolvency issues for consumer and commercial clients. We are known for our personalized approach and understand there are various types of problems and situations, and each one calls for a different, specialized strategy based on our client's particular circumstances. We do everything we can to provide the best possible solution for each client, depending on their specific needs."
To learn more about Andy Winchell, Attorney at Law visit: http://www.WinchLaw.com
To listen to the full show on Impact Makers Radio, visit: http://ImpactMakersRadio.com/Attorney-Andy-Winchell
The information shared in this 
interview
 is for general information purposes only. Nothing during this interview should be taken as legal advice for any individual case or situation. This information is not intended to create, and receipt, listening or viewing does not constitute, an attorney-client relationship.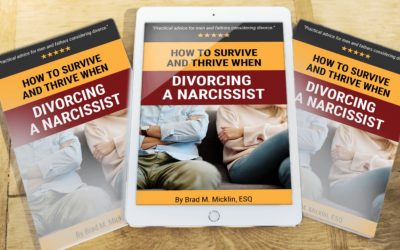 Living with a narcissist can be awful. Divorcing one is a nightmare. They're always right, want everything their way, and leave little room for compromise. How to Survive and Thrive When Divorcing a Narcissist offers…
read more