Listen to "ALLISON WILLIAMS – Child Abuse Attorney" on Spreaker.
In this episode, Stewart Andrew Alexander talks with Child Abuse and Family Law Attorney, Allison C. Williams of the Williams Law Group, LLC in Short Hills, New Jersey. Allison specializes in the topic of Child abuse and Neglect Representation, and during her segment, will be talking to you about how child abuse and neglect concerns can be addressed in court.
Fellow of the American Academy of Matrimonial Lawyers, Certified by the National Board of Trial Advocacy as a Family Law Trial Attorney, and Certified by the Supreme Court of New Jersey as a Matrimonial Law Attorney, Ms. Williams practices exclusively family law, including adoptions, divorce, domestic violence, child support matters including UIFSA, child custody including UCCJEA, DYFS hearings (both Superior Court and OAL hearings, and including abuse/neglect and guardianships), and appeals.
To learn more: http://newjerseydyfsdefense.com, or call: 9088101083
The information shared in this interview is for general information purposes only. Nothing during this interview should be taken as legal advice for any individual case or situation. This information is not intended to create, and receipt, listening or viewing does not constitute, an attorney-client relationship.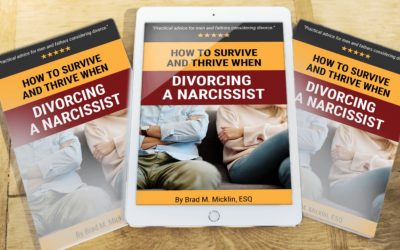 Living with a narcissist can be awful. Divorcing one is a nightmare. They're always right, want everything their way, and leave little room for compromise. How to Survive and Thrive When Divorcing a Narcissist offers…
read more