Listen to "ADRIENNE ROTHSTEIN GRACE – Transitioning Finances" on Spreaker.
During this segment of our "Let's Talk Divorce!" series, we have Adrienne Rothstein Grace, Certified Financial Planner, Certified Divorce Financial Analyst and Licensed Investment Professional and Founder at Transitioning Finances in Buffalo, NY.
Adrienne has a wealth of experience in the area of financial divorce. Listen in as Adrienne speaks to Radio Talk Show Host, Stewart Andrew Alexander about how to prepare for the financial ramifications of divorce.
Adrienne's book, Going from We to Me: A Financial Guide to Divorce can be found on Amazon: https://www.amazon.com/dp/1534698434
To learn more about Adrienne Rothstein Grace, visit: http://TransitioningFinances.com
The information shared in this 
interview
 is for general information purposes only. Nothing during this interview should be taken as legal advice for any individual case or situation. This information is not intended to create, and receipt, listening or viewing does not constitute, an attorney-client relationship.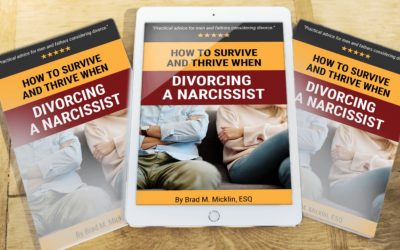 Living with a narcissist can be awful. Divorcing one is a nightmare. They're always right, want everything their way, and leave little room for compromise. How to Survive and Thrive When Divorcing a Narcissist offers…
read more